hey good neighbours!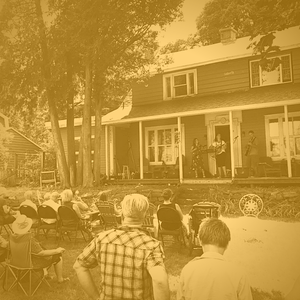 thank you for allowing us to use your porch for this year's hudson porchfest! your participation helps make porchfest amazing. below is a summary of what you can expect.  
if you're looking to submit an application to share your porch, please go here. porchfest boundaries: between McNaughten and Maple, Main Rd and Ridge.
when: saturday, sept. 9, 2023 (rain date sept. 10)
time: 10 am-7 pm (includes set-up and take-down). musicians are scheduled 12-6 pm (check the schedule).
after party: TBD
who to contact: hudson porchfest on fb, via email or hudsonporchfest.ca
what please we need from you:  
have water available from jugs. p-festers bring reusable cups. 
provide electricity. 
put out your garbage and recycling bins. 
please consider providing bathroom access for the stage manager/porch host and performers.
a stage manager/porch host will be at your porch throughout the day to keep an eye on the equipment, manage the bands and help with these tasks.
there will be a sealed donation box left at your porch (charity info here). someone from the hpf commitee will be by to pick it up.
pimp your porch:  
it's fun to decorate your porch! what could give your house street appeal? people put decorations, balloons, street chalk for porch kids and water bowls for porch pooches. lawn chairs are nice!
where can i see who else is playing? facebook.com/hudsonporchfest and hudsonporchfest.ca/lineup-2022. for all general updates about porchfest, please like our page.  
please help us promote your porch!  share the main facebook event and invite your friends on facebook, as well as send out the details via email or other social networks. please add one of the porchfest organisers as a friend on facebook if you want to be added as a co-host to the porch event. then, please like, share and invite away!  
#s & @s:  
#hudsonporchfest #balconfêtehudson #balconfetehudson #porchfest 
instagram and facebook: @hudsonporchfest
we couldn't make this happen without you! thank you, again, for offering your porch for this event. we hope that you are as excited as we are!